Dimensions of pick-up vehicles sorted by length
Discover new pick-up vehicles of all makes. Comparison of 7 automobiles with their dimensions, ground clearance and longer than 5 meters. Vehicles with high transport capacity in the rear cargo area usually discovered and with 4x4 performance. Double cab pickups can accommodate 5 occupants. Single cab versions usually have a total length just slightly shorter since most of the space occupied by the rear seats is intended for a longer load.
SsangYong Actyon Sports

19 cm.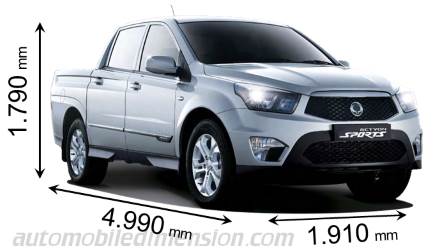 Mitsubishi L200

20 cm.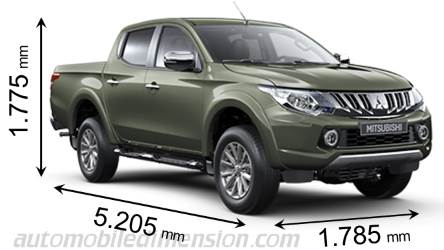 Consult other categories following the links below: