Comparison list of electric cars with dimensions and boot space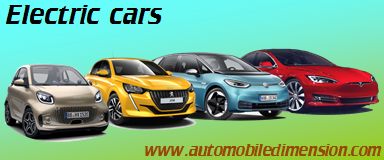 What is an electric car?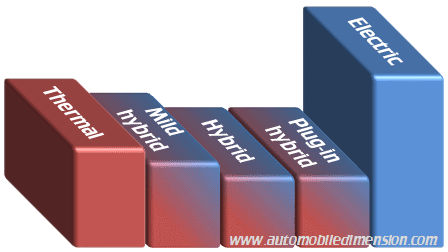 An electric vehicle is defined as being powered by an electric engine, without a combustion engine. Therefore, electric cars have batteries of greater capacity than
hybrid cars
, the greater their capacity the greater their range.
In addition to the higher performance that an electric engine offers in converting energy into motion and using cleaner energy, it has simpler mechanics, with less wear parts and more durability. Electric motors have constant torque, allowing them to deliver their maximum power at all times (better acceleration at start without the need for gear shifting) unlike combustion engines that need to increase revolutions to increase their torque. Also noteworthy is its reduced noise since the operation of an electric engine is very quiet compared to a combustion engine.
Range of an electric car.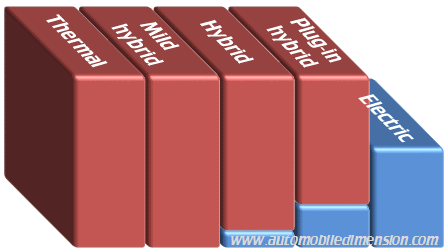 The range of an electric car is very dependent on the capacity of the batteries, these being at the center of research to increase its storage capacity, reduce its weight, its cost and the pollution in its manufacture. The relevance of autonomy will be less as the charging points in parkings are expanded and there are more fast-charging stations. However, the current average range of electric cars of around 350 km should be sufficient to cover most of the usual journeys over short and medium distances, being precisely in the city where driving involves continuous stops and the electric engines are distinguished by their remarkable energy savings regarding the higher consumption of combustion engines.
Comparison of new electric cars starting with small electric ones and sorted by length:
Last update: 01-07-2023