Dimensions of new non-plug-in hybrid cars sorted by length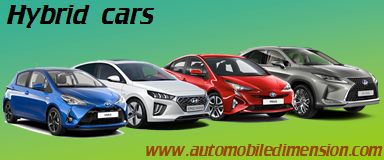 What is a hybrid car?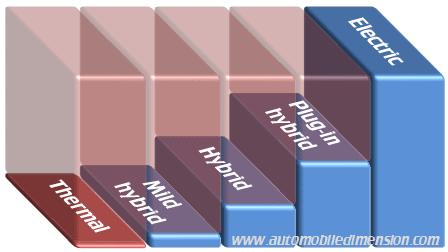 A hybrid vehicle is defined as being powered by combining a thermal or internal combustion engine and an electric engine. The greater use of the electric motor with respect to the total power delivered to move the vehicle will require a greater battery capacity and the greater its capacity the greater its range.
In the case of a non-plug-in hybrid, electrical energy is obtained from energy recovery during braking or deceleration and from the combustion engine, without the possibility of recharging from an external source. Adding the electric motor improves performance with lower fuel consumption and lower pollutant emissions. In contrast, the duality of propulsion engines, apart from greater technical complexity, means greater weight due to the electric motor and the battery.
Range of an hybrid car.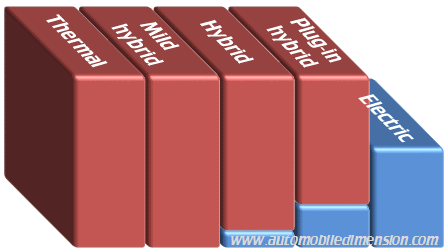 The total range of a hybrid car is not a problem because the fuel tank for the combustion engine is easily dimensioned according to the technology and efficiency of the vehicle to cover the circulation of long distances without refueling. But if we focus on the autonomy in electric mode, this is very dependent on the battery capacity and is usually very small, covering just a few kilometers.
The battery capacity of a hybrid vehicle is less than that of a
plug-in hybrid car
.
Comparison of gasoline hybrid cars starting with small hybrid ones and sorted by length: