Dacia Duster 2022 dimensions, boot space and interior photos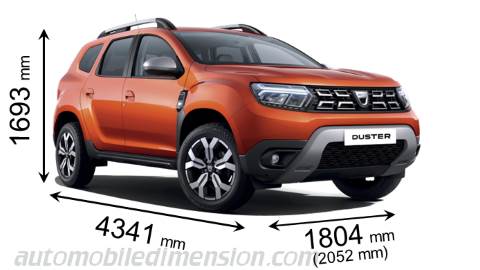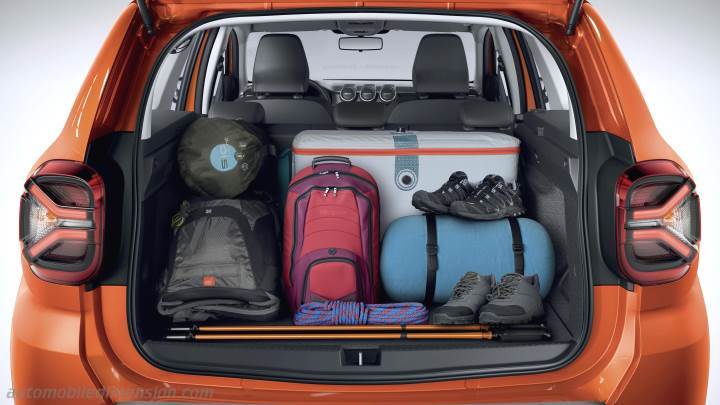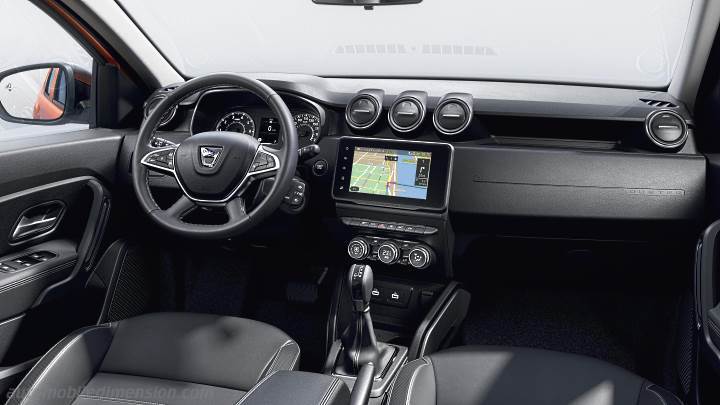 The Dacia Duster has a length of 4341 mm, a height of 1693 mm, a width of 1804 mm without the exterior mirrors and a measurement of 2052 millimeters with the mirrors unfolded. Motorization:

diesel and

petrol. Because of its size, features and ground clearance of 21 cm, we classify the Dacia Duster in the category of
compact SUV
. This model from the year 2022 is the same size compared to the
dimensions of the 2018 Dacia Duster
.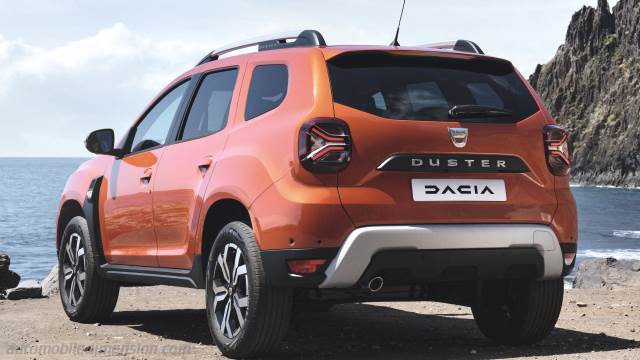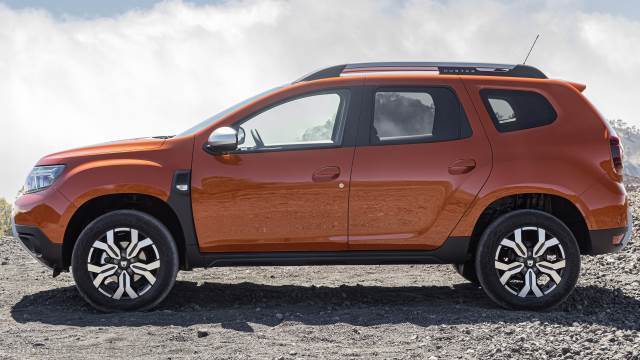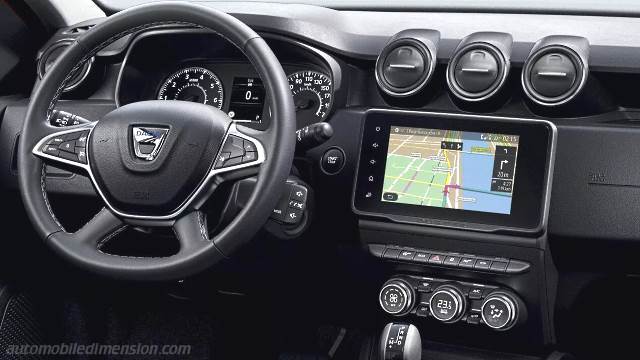 Share your opinion on the size of your current car of any make:
Current Dacia Duster dimensions to compare with previous models
Dacia Duster 2022 dimensions and boot space of 445 liters: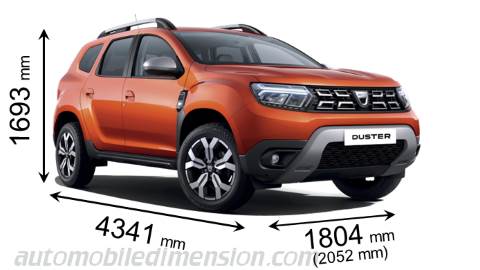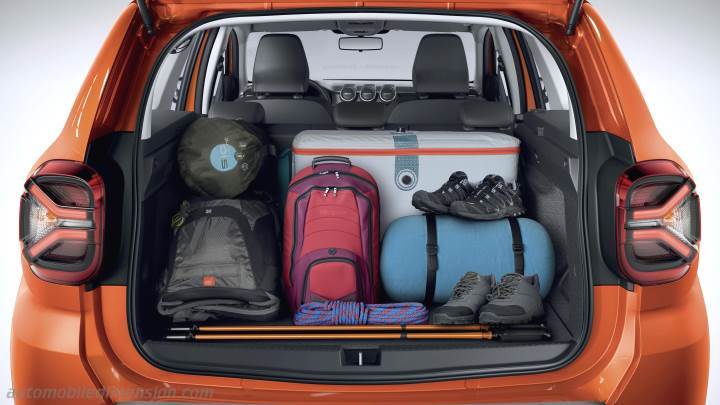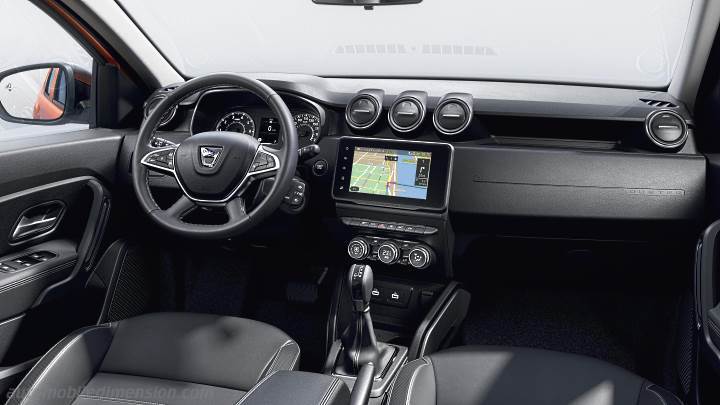 Last opinions on the Dacia Duster 2022 size:
✎ London, 19-07-2023 (4.6
★
/5)
Great workhorse carrying tools and equipment. Needed 4 wheel drive for some sites, however the penalty is a very short gearbox. Makes a lot of sense if you need off road calability (I do) but for most two wheel drive would be the better option. Mid 50's mpg on diesel, hypermile it and expect up to 70 mpg. Got all the toys you need and the off road display allows childish fun. The all round cameras have been handy on a couple of interesting drives. Great on snow and ice in Scotland berore Christmas 2022, did about one thousand tricky miles. Works for me.
✎ Edinburgh, 18-12-2022 (4.8
★
/5)
New tail lights transform look of the car. Smallest engine surprisingly quick in the city. Go for 2WD with all season tyres and it's as good as a 4x4. Still great value even although prices creeping up.
✎ Sliema , 17-10-2022 (5
★
/5)
Dacia Duster 2018 dimensions and boot space of 445 liters: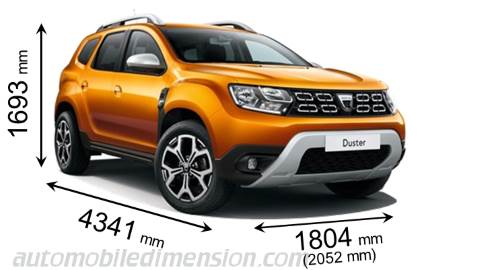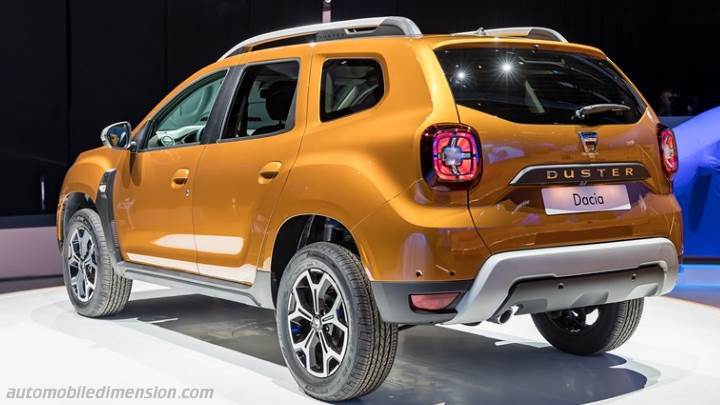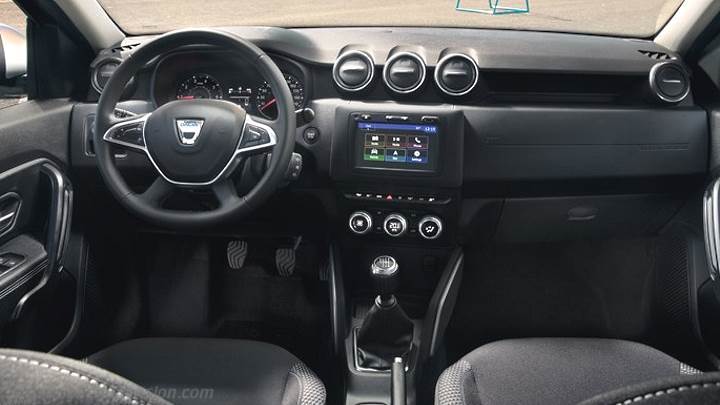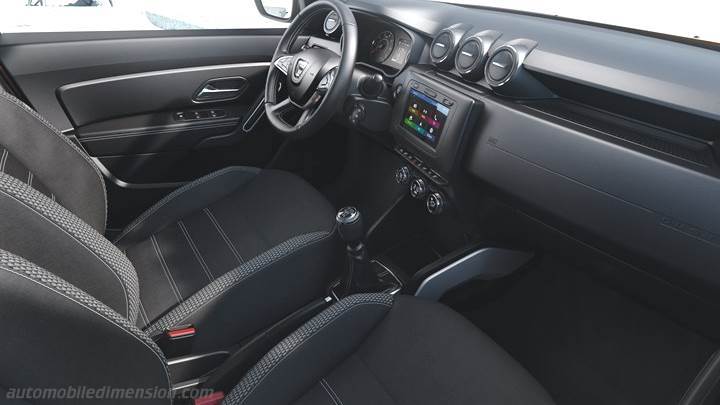 Last opinions on the Dacia Duster 2018 size:
✎ swindon, 09-07-2023 (4.8
★
/5)
I find it easy to park but I do have the reversing camera that makes life easy. Steering is light and in a city that's what you want. Biggest boot space I've ever had so no complains their. I can't say to much about space for driver and passengers as the family and myself are short asses but were nice..
✎ Exeter, 02-06-2023 (4.4
★
/5)
Great car for the price does everything better than it should for the price. Buy one now as the prices are fast increasing and soon wont be the a value for money car.
✎ Edenderry, 29-10-2022 (5
★
/5)
✎ Dublin, 30-07-2021 (4.6
★
/5)
I drive mine as a taxi in Dublin. It is automatic diesel and alloy wheels. Great Great car the best I have ever worked. Its economical and interesting at the build spec I chose. very reliable and cheap to service. dealers treat you like a second class citizen but get the job done albeit slowly. Any parts require special order and take unnecessary time.
Dacia Duster 2013 dimensions and boot space of 475 liters: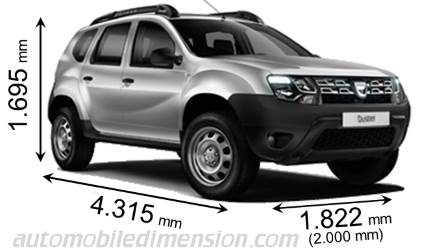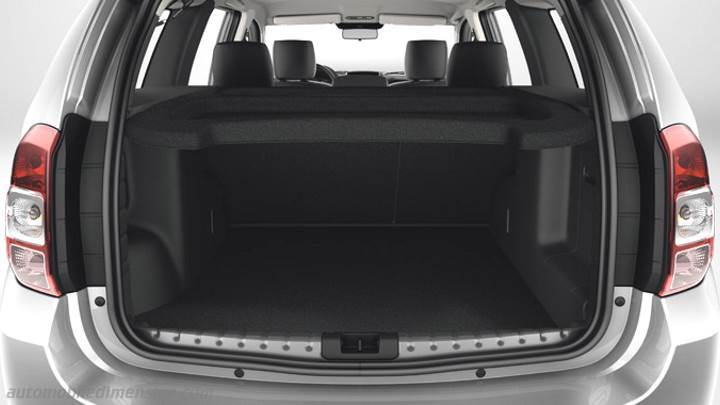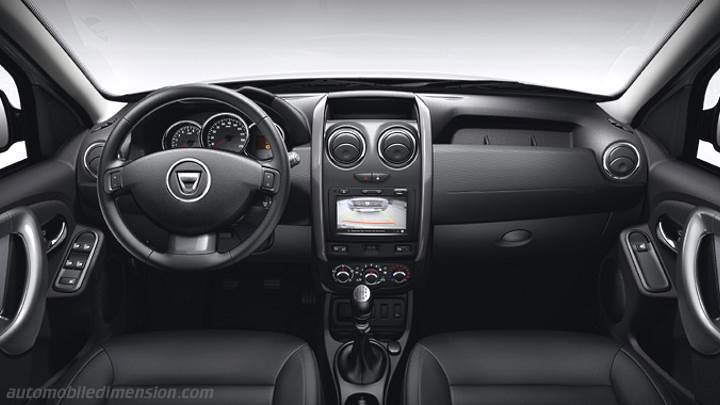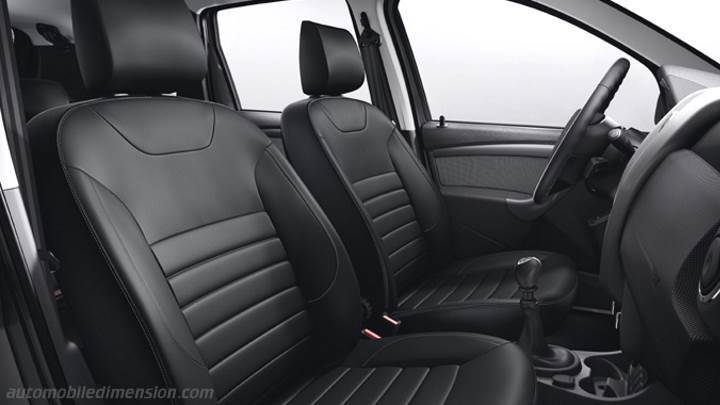 Last opinions on the Dacia Duster 2013 size:
✎ Bogota, 11-06-2023 (4.6
★
/5)
It has a great engine, it speed up nice, and it's very comfy.
✎ Nottingham , 25-02-2022 (4.8
★
/5)
Solid bodywork, good interior space and great boot space. Easy and nice to drive but a bit noisy
✎ dundee, 22-01-2022 (3.6
★
/5)
boot should be all one level with door ledge AND when rear seats are down. far more useful for boot access and less paintwork damage when loading
✎ Trencin, 27-10-2021 (3.8
★
/5)
Dacia Duster 2010 dimensions and boot space of 475 liters: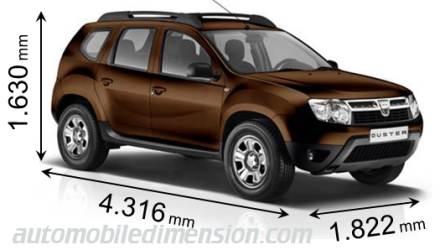 Comparison of new cars with similar size to the Dacia Duster 2022:
(Sorted from smallest to largest length. Click on any vehicle to compare photos of the interior and boot.)